Wiggins, Anne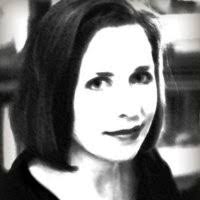 Current Position
02/2012 – Present
Deputy Director, EcoCloud, École polytechnique fédérale de Lausanne (EPFL)
The EcoCloud research center is a consortium of university researchers at EPFL with an affiliate program of major IT industrial partners with interests in cloud computing to pioneer innovative future cloud technologies that are scalable, cost-effective and environmentally friendly. I am responsible for running EcoCloud's industrial partnership program, coordinating activities to promote technology transfer and recruitment between EcoCloud and the IT industry at large, and identifying opportunities to engage in entrepreneurial activities based on EcoCloud's research innovations.
Biography
From 1998 until I took up my role at EcoCloud in February 2012, I ran my own London-based consulting company, through which I provided senior-level strategic new media and IS consulting services to a range of multi-sector clients, including: Burberry, The British Museum, Samsonite, GlaxoSmithKline, Richemont, BAE Systems, Rio Tinto, PriceWaterhouseCoopers and Camper & Nicholsons International.
In parallel, throughout 2009-2010, I consulted at the United Nations Conference on Trade and Development (UNCTAD), the UN's trade and development thinktank, and The International Labour Organisation (ILO). In the Division of Science, Technology and ICT Branch, Division of Technology and Logistics, I contributed to, provided support for, ascertained and analyzed areas where UNCTAD's ICT policies could achieve environmental betterment. At the ILO, I revised the communications strategy for Sector IV / Social Dialogue.
In 2010, I also served as Visiting Professor on the executive master program at EPFL entitled e-Governance of ICT in Developing Countries.
The research for my doctoral degree, completed at the LSE and supervised by Professor Robert Galliers, drew together and reconciled three seemingly dichotomous "worlds": SMEs, e-business and government policymaking. It examined the practical impact of policies on SMEs, with the intention that future policy initiatives may result in greater opportunities for SMEs, a greater level of innovation adoption by them, and an economy that is – as a direct result – more dynamic. Through a narrative approach informed by ACR and Dialogical AR, in combination with SSM conceptual modelling, it addressed the absence of multiple case study designs in the literature, and tested existing knowledge about SMEs and policy generation. The development of complementary analysis tools constituted a methodological extension of the SSM conceptual modelling process for ISD. This research was an exploration of a complex, ill-structured problem situation with multiple owners that could be viewed from a variety of stances using an interpretive approach.
The coursework for my masters degree at Birkbeck, University of London, examined the fundamentals of digital technology, software, hardware, databases, image processing, multimedia and the internet, and looked at how these elements are used in research, education, collections management and information dissemination in cultural organisations, with emphasis on the application of technology to the visual arts. The self-directed research project looked at the experiences learned from the failure to take up entrepreneurial opportunities at Xeros PARC, and the thesis examined the issues surrounding the use of the internet in public and commercial cultural organisations.
Education
2000-2007, PhD, Information Systems, London School of Economics and Political Science
1997-1999, MA, Computer Applications for the History of Art, Birkbeck College, University of London
1996-1998, MLitt, Early Medieval History, University of New England
1993-1995, BA, History and Medieval Studies, University of Sydney