von Grebmer, Andreas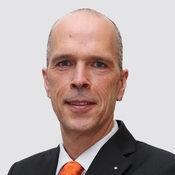 Information Security Advisor at CISS – Comprehensive Information Security Switzerland GmbH
Basel Area, Switzerland
Tel.: +41 78 881 70 04
E-Mail: avg@ciss.ch
Web: ciss.ch
MISSION: We enable our customers to CONTROL – IMPROVE – SECURE – SUSTAIN in the most professional and pragmatic way possible. Including all GRC aspects and stakeholder groups.
Andreas von Grebmer has over 20 years of experience in IT-Quality, Risk- & Compliance Management in Systor (Accenture), Roche and Novartis.
Since June 2016, Andreas von Grebmer is Information Security Advisor at CISS – Comprehensive Information Security Switzerland.
You can find all the details about the different roles, projects, events and publications on LINKEDIN