Laux, Christian Dr.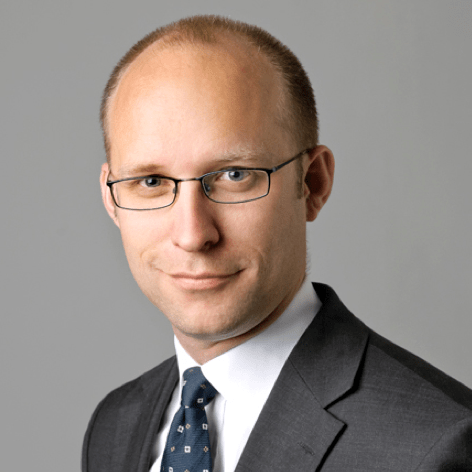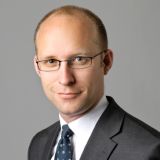 Dr. Christian Laux, LL.M., ist Gründer der Anwaltskanzlei LAUX LAWYERS, einer auf Fragen zum IT- und Informationsrecht spezialisierten Kanzlei und hat langjährige Erfahrung mit technologiebezogenen Rechtsfragen, namentlich im Bereich der Informationstechnologie, sowohl als extern beratender Anwalt als auch als Inhouse Legal Counsel. Dr. Laux berät Klienten zu allen informationstechnisch geprägten Rechtsfragen sowie zu strategischen Fragen von Migrations- und Outsourcingprojekten (namentlich Outsourcingprojekte, Cloud Computing, Compliance Prozesse, Open Source Software, Elektronische Archivierung, Datenschutz).
Dr. Laux ist Mitautor und Master-Editor der jeweils am Cloud Kongress in Wien vorgestellten Publikation "Cloud Migration" (Der Weg in die Cloud) und verantwortet für diese Publikation im Rahmen eines internationalen Teams von Experten die rechtlichen Aspekte (zusammen mit Dr. Arpád Géred). Christian Laux hat seine rechtswissenschaftlichen Studien in Zürich, Paris und an der Stanford University (CA) absolviert und zu den Grundlagen der Auslegung von Verträgen über urheberrechtlich geschützte Inhalte promoviert. Vor seiner jetzigen Tätigkeit hat Christian Laux in Grosskanzleien in Zürich sowie in Mountain View/San Francisco gearbeitet. Christian Laux publiziert und hält regelmässige Vorträge zu aktuellen Themen seiner Tätigkeitsschwerpunkte. Christian Laux spricht Deutsch, Englisch, Französisch und Russisch.
EDUCATION, ADMISSION TO THE BAR
Bar of the Canton of Zurich (2004). Admission to the bar.
Education at universities in Switzerland, France, and the USA: Legal education at University of Zurich (Licentiate, 1999; Doctorate, 2002), at Université Paris X, Paris-Nanterre/France (Diplôme d'Etudes Juridiques Françaises, 1996) and Stanford Law School, California (LL.M. in Law, Science & Technology, 2007). Georgetown University (1992; scholarship for studies in mathematics, biochemistry and physics).
Kantonsschule Rychenberg, Winterthur (1987 – 1993). Matura degree.
PROFESSIONAL CAREER
Career as an Attorney since 2002: LAUX LAWYERS, Zurich/CH (since 2011, Founder); Bratschi Wiederkehr & Buob, Zurich/CH (2010-2011, Junior Partner); Niederer Kraft & Frey AG, Zurich/CH (2007-2010, Associate); Fenwick & West LL.P., Mountain View/CA (2007, Foreign Associate); Schiller Denzler Dubs Rechtsanwälte, Winterthur/CH (2002-2006, Associate and Trainee Associate).
Inhouse Counsel with global data broker company: Responsible for drafting of data distribution agree-ments and corporate housekeeping. Assisted global legal and business team in transactions (2008-2009).
Clerk to the Court: Clerked for Vice President A. Middendorp at District Court of Winterthur/CH (2001-2002).
Teaching Assistant to Professor Dr. Manfred Rehbinder at University of Zurich/CH (Intellectual Property, Employment Law, Sociology of Law; 2000-2001).
PUBLICATIONS, INITIATIVES AND PUBLIC PRESENTATIONS
Ph.D. Thesis "Vertragsauslegung im Urheberrecht", published in series "Schriftenreihe zum Medien- und Immaterialgüterrecht" (SMI), Vol. 67, Berne/Switzerland (2003).
Articles about IT and IP-related topics, partly as a redactor with the leading Swiss IP law journal (sic! – Zeitschrift für Immaterialgüter-, Informations- und Wettbewerbsrecht).
Public Presentations in German, English and French language on topics of IT/IP law.
Opendata.ch (platform covering Open Government Data issues; board member).
FORMER PROJECTS
Privacy Policy Generator. Participated in a research project with the Cyberlaw Clinic at Stanford University aiming to automate the creation of standard privacy policies.
Creative Commons in Switzerland, former Project Lead (2003-2008).
Openlaw, Plattform für Recht und Freie Software (founding member).
INTERNATIONAL EXPERIENCE
Silicon Valley / Palo Alto (California) (2006 – 2007)
Paris (France) (1995 – 1996)
Moscow, Vladimir, Rostow-na-Donu, Sotchi, St. Petersburg (Russia) (several stays) (1992, 1994)
LAUX LAWYERS AG ist eine Anwaltskanzlei für IT-Recht in Zürich und Basel, die auf komplexe Fragestellungen rund um das Thema Digitalisierung spezialisiert ist. Damit Klienten die Chancen, welche die Digitalisierung mit sich bringt, maximal für sich nutzen können, geht die Rechtsberatung der Anwälte weit über rein juristische Fachkenntnis hinaus. Ihre Spezialisierung: juristische Expertise, gekoppelt mit technik- und branchenspezifischem Know-how. Aktuell ist die Kanzlei primär für die Branchen Finanzwesen, Health & Sciences, Versicherung, Medien und Informationstechnologie tätig. LAUX LAWYERS AG unterstützt bei der Planung, Beschaffung und Umsetzung von IT-Projekten, berät bei komplexen Fragestellungen mit Bezug zum Datenschutzrecht und vertritt seine Klienten bei Konfliktsituationen vor Gericht. Gemeinsames Ziel sind immer effiziente Lösungen, die langfristig funktionieren.
LAUX LAWYERS AG gehört laut BILANZ* 2018 zu den drei besten Anwaltskanzleien in der Schweiz mit Schwerpunkt im Bereich Technologierecht. Zusammen verfügen die Anwälte über 70 Jahre Erfahrung im IT-Recht.