Laube-Rosenpflanzer, Annett Prof. Dr.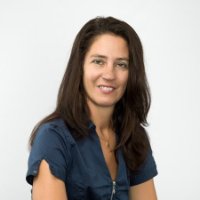 Berner Fachhochschule
Technik und Informatik
Postfach 768
Höheweg 80
CH-2501 Biel/Bienne
Tel ++41 (0)32 321 63 32
Fax ++41 (0)32 321 65 23
ti.bfh.ch
Clouds in der IT sind so vielgestaltig wie das gleichnamige Himmelsphänomen; sie können auf unterschiedlich hohen Niveaus auftreten und entweder den ganzen Himmel bedecken oder auch nur vereinzelte Schäfchenwolken bilden.
Prof. Dr. Annett Laube-Rosenpflanzer doktorierte an der TU Dresden in Informatik. Nach mehr als 10 Jahren in der IT Industrie (IBM Research Center Heidelberg, IBM Development and Consulting, SAP Development Canada, SAP Research Sophia-Antipolis/Frankreich) ist sie seit 2009 Professorin für Informatik an der Berner Fachhochschule. Neben ihrem Engagement in der Lehre leitet Annett Laube-Rosenpflanzer der IAM-Forschungsgruppe des Instituts ICT-Based Management und ist Mitglied der eCH Fachgruppe IAM. In ihren Forschungsarbeiten befasst sie sich insbesondere mit Sicherheitsaspekten in zukünftigen Internetapplikationen, Identity and Access Management und elektronischen Identitäten, insbesondere der SuisseID.