Bernstein, Abraham Prof. , Ph.D.
University of Zurich
Head, Dynamic and Distributed Information Systems Group
Binzmühlestrasse 14
CH-8050 Zürich

Tel.: +41 44 635 45 79
bernstein(at)ifi.uzh.ch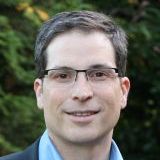 Abraham Bernstein is a Full Professor of informatics at the University of Zurich, Switzerland. His current research focuses on various aspects of the semantic web, knowledge discovery, service discovery/matchmaking, and mobile/pervasive computing. His work is based on both social science (organizational psychology/sociology/economics) and technical (computer science, artificial intelligence) foundations. Mr. Bernstein is a Ph.D. from MIT, where he has played a key role in the development of the Process Handbook (PH), which has been under development at the Center for Coordination Science (CCS).
Prior to joining the University of Zurich Mr. Bernstein was on the faculty at New York University. He also worked for Union Bank of Switzerland, first as a research scientist at the corporate research center for information technology (UBILAB) and then as a project manager for IT-projects, where he worked on a variety of research issues such as HCI for complex tasks, document management, workflow management and data warehousing. Mr. Bernstein also holds a Diploma in Computer Science (comparable to a M.S.) from the Swiss Federal Institute in Zurich (ETH).
Semantic Web

Human Interaction with the Semantic Web
Triple Stores / Graph Stores (incl. Query Processing)
Semantic Web Services
Non-standard Reasoning
Large Graph Data Sets (e.g., Software, Transactions, Social Networks)
Matchmaking
Machine Learning / Data Mining

Data Mining Process
Graph Mining
Time Series Mining
Large Graph Data Sets (e.g., Software, Transactions, Social Networks)