4Quant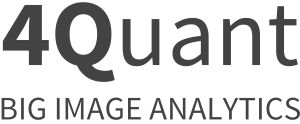 Challenge
The step towards Precision Medicine and Comprehensive Digital Diagnostic Departments in hospitals requires CADx (computer-aided diagnosis) products based on image analysis, machine learning, and big data – mastering the data avalanche clinicians are facing.
Solution / Business Concept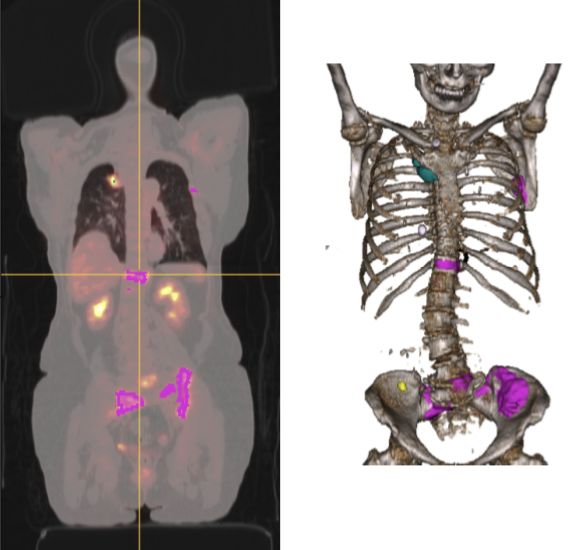 Our first product LungStage automates staging of non-small cell lung cancer (NSCLC) based on combined PET/CT scans, thereby reducing the overall time to produce a diagnostic report by a factor of 10 with at least the same sensitivity/specificity as the current method. LungStage is based on machine learning done on medical imaging plus clinical ground truth from initially 2000 patients. We developed a production line for other disease-oriented CADx products in our product pipeline including tools for data search/identification, data curation (i.e. structured annotation with medical know-how), analytics, and interaction, which work efficiently on large amounts of data.
Team / Partners
Co-Founders: Joachim Hagger (CEO), former co-founder and managing partner Netcetera, Dr. Kevin Mader (CTO), ETH Pioneer Fellowship winner, Flavio Trolese (CFO), former co-founder and managing partner of Panter and Colab Zurich. Close partnership with University Hospital of Basel. Current Team: Medical doctors, software engineers, system engineer, mathematician, product developer, business developer. Total HC: 10. Further partners: Kantonsspitäler Aarau und Luzern, Mint Medical.
Status
4Quant and University Hospital of Basel jointly completed pilot projects for bone density screening (250 TB data) and disease-centered studies on COPD (800 cases) and NPC (3500 cases, together with Sun Yat Sen University Cancer Center, Guangzhou) patients, held various presentations at RSNA 2016 and ECR 2017 and will to go into a joint venture by 2018. Development of LungStage is partly supported by CTI.
Contact
Flavio Trolese, flavio.trolese@4quant.com, +41793242384